Grand Old Oil Painting On Canvas Seaside Landscape with Boats and Sailboats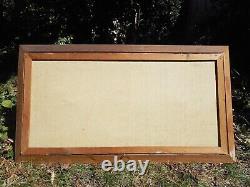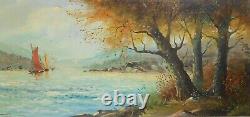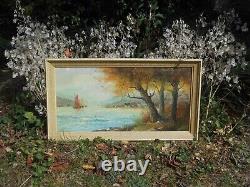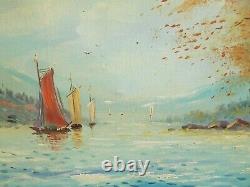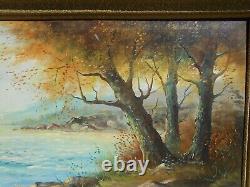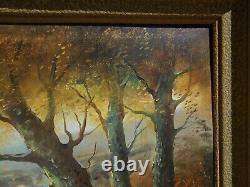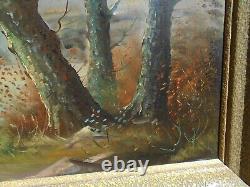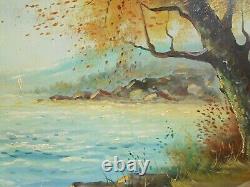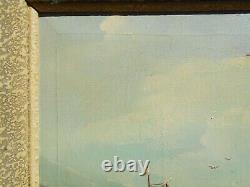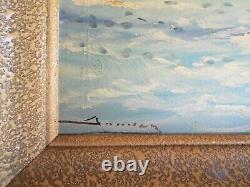 Hello, I am selling this superb painting with an impressionist style, measuring 60 cm x 1.10 cm including the frame. The signature is illegible to me. One detail, however, is that the artist is probably Dutch: I had the opportunity to see one of his paintings on the internet with many typical Dutch windmills.
It is an oil on canvas from the 20th century, possibly created between the 1940s and 1960s, depicting a magnificent contrast between land and sea, with mountains in the background, in particularly vibrant and warm colors. I am especially impressed by the leaves of the trees, which are skillfully executed, particularly in terms of their bark and thick branches.
Some of the leaves appear to be scattered in the air, suggesting a particularly welcome movement, just like the vegetation below, which seems to be trembling. The contrast is represented by a very successful rendering of the water, with its numerous shades of blue dotted with white streaks, once again suggesting movement. Several sailboats sail on the water, with two seagulls flying above them, at several meters apart, creating perspective. The mountains in the background complete the scene with their autumnal notes, draped in a wintry veil, suggesting that this is the seaside of a Nordic country. Note the presence of some signs of wear on the frame, some cracks in the canvas in certain places, evidence of the passage of time, but relatively discreet. There are also some discreet missing paint and traces likely due to the presence of a previous frame, following a rectangular pattern, which is naturally most visible in lighter areas such as the sky and water. This becomes less noticeable depending on certain sources of light. However, please note that in the second photo, these same traces are slightly more visible on the sky in reality.
This is not shocking enough to detract from the style of this superb composition, especially since they will never be visible when the painting is viewed from a distance, as in the ninth photo taken up close. The second photo best captures the colors in full sunlight. This is a great idea for collectors, those attracted to vintage items, curiosities, decorative objects, or simply those who appreciate their intrinsic beauty! It would make an excellent gift.
If you have any questions or would like more photos, please feel free to let me know.