Painting Of Charles Guillaud (1925-2014) Oil On Canvas Former Table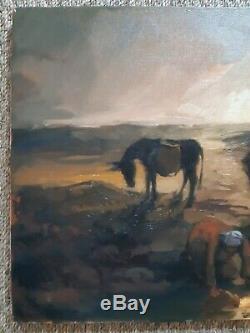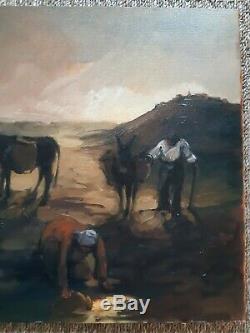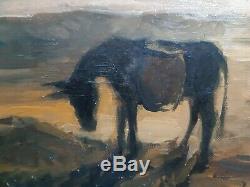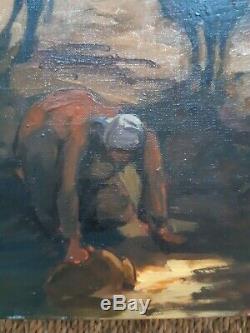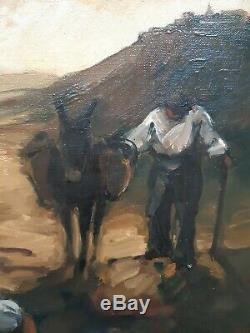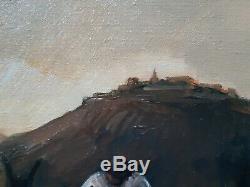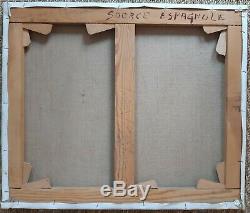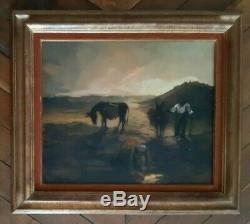 Oil on canvas signed and dated 1974. Dimensions without frame: 55 x 46cm.
Photos and additional information upon request. The first exhibition of Charles Guillaud dates back to 1956.
Self-taught, he is one of the few French painters to live exclusively of his painting, and this since 1958. He exhibited in Paris since 1958 (including 12 solo exhibitions) and regularly in Switzerland since 1980 (bätterkinden / Bern, Zurich, Genolier / Vaud, coppet / geneva).
His works are spread over 5 continents, acquired by anonymous art or great amateur collectors at one of the 58 personal exhibitions he has made since the beginning of his career. Opinion of an art critic. Here is what it Gouttenoire bernard, art critic and expert in the preface of the last book on Charles Guillaud. Who is Charles Guillaud that everyone could recognize - as his way of painting is linked to its history - and yet - apart from a few collectors - nobody really knows? We must admit that it has done nothing to be promoted in the firmament of his own glory. Reading this book, published at the initiative of the association \What strikes a first global approach to open, it is both the diversity of topics and diversity of techniques. But there is a constant in Guillaud in this diversity: it is the human. Whether man or woman at work, playing or partying, children, in connection with landscapes or during intimate scenes, the human in all its diversity arises and animates these powerful paintings and colorful. Charles Guillaud has painted life as it is, its joys and sorrows. It is also sometimes attached to paint misery, part of life also, alas, but there was never a painter \Poverty, disability, such as psychological ugliness or abandonment stress are among others he has also been very successful visit. The climax of his knowledge of the human and his philosophy is reflected in what he termed \A first approach, a shot of oil too early before these paintings might suggest carnival scenes. But it is not so: it is diverted scenes showing its true face all of us, our little perversities or cowardice. Thus sheep-men led by monkeys, false real young but old.
It was an opportunity for him to create paintings of rare evocative power. If he likes to quote rembrandt or velasquez among his bedside painters, Charles Guillaud - which is similar to the Paris school (he was supported by jeans pussy and ror Volmar) - is in the tradition of painters who celebrated through figuration, the faces of those who live, work or love suffer. This relationship is even more striking, when we discover the mystical paintings devoted to the pages of the Gospel, the painter taking care not to make the religious of such a subject.
So many artists have visited these episodes Charles Guillaud was forbidden to tell the umpteenth version of the crucifixion, the more readily speaking of the mother's cry in front of her tortured son. When Charles Guillaud described the nativity he made the Virgin Mary a postpartum woman like all the others, wanting to first feed the child of her womb, far from any halo schedule.
The most beautiful lights is omnipresent without being notified. By visiting the studio of other tables still attract attention. Of course, this setting major cross, but - far from Venice which Guillaud shows small street scenes in an aside major channels - here a landscape of greece \steep land to clear sky.
And large format dedicated to the clouds, beyond the shadow of a bird - without a shadow of a subject - a sublime opens at the painter, who clings to the hope which is in line of what it search, always requiring the man he looks up! The item \The seller is \This article can be shipped worldwide.
characteristics: restore <\/ li>
Type: Oil <\/ li>
Style: 1970 <\/ li> <\/ Ul>