Ancient oil painting depicting a wild landscape seascape in Corsica, signed by Besson.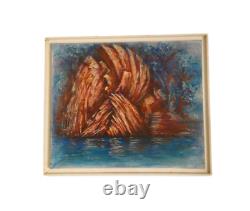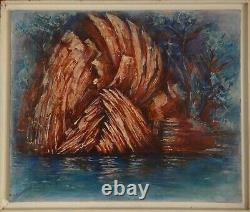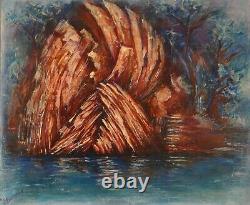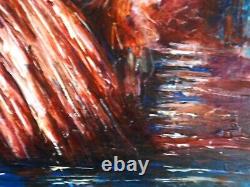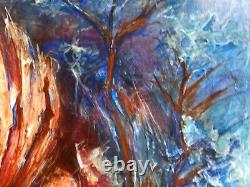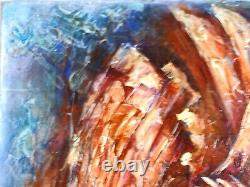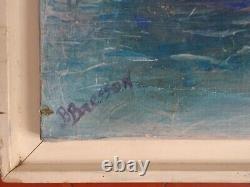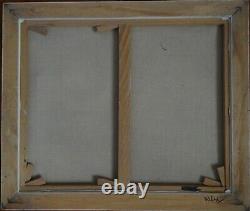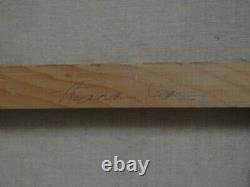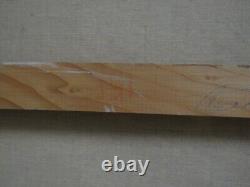 Ancient oil painting of a Corsican seascape, Fauvist style, signed Besson. Outside frame measures 65 x 54 cm. The frame (American box) is slightly damaged, but it adds a certain charm to the artwork.
Antique oil painting on wood, Corsican seascape, Fauvist style, refer to the photos for further description. Alechinsky, Soulages, Poliakoff, Venard, Hartung, Miotte, Bram Van Velde, Zao, Dion, Abadie, Abegg, Abel, Acami, Acrostiche, Adeka, Adelaide, Adelans, Adtho, Aegerter, Magot, Aeris, Afonso, Aghaian, Agnel, Geissler, Aimé Venel, Aimer, Aitabitxi, Akia, Akila, Al Oumami, Alaux, Alberti, Albertini, Albiges, Aleksandra, Alexandre, Alexanian, Wou Ki, Zonza, Vieira da Silva, Dotremont, Cours, Bernard Tapies, Buffet, Antoni, Asger Jorn, Zoran Music, Arman, Vasarely, Maeght, Catalogue, Invitation, Poster, Mourlot, Chillida, Fret, Zarou, Bassi, Porcelain Device, Sax, Peony-Letters, Letter, Film, Pergola, Furniture, Thickness, Tablecloth, Pelletan, Regatta, Painting, Close to Clodius, Cesar de Nicolas De Staël, Electric, André Masson, Maurice de Vlaminck, Wassily Kandinsky, Osso Guena, Rouault, Théo Tobiasse, Joan Miro, Gallery, Painting, Landscape, Brittany, Provence, Sartene, Modern, Canvas, Frames, Artist, Revil, Lohé, Manuel Leonardi, Kouptsov, Guindon, G Autran, Prudhon, Fortune Car, Josip Camille HILAIRE, Biard, Perelman, Isaac Kaplan, Samuel Vekler, DUFOREST, Treizenem, Henri Autran, Miroslav, Serge DOCEUL, Kspersee, Miroslav Mogisse, Dubreucq, Marc Vigneron, Caillon, Lucien TILUX, Kiffer, Campanie, Campana, Gainsbourg, BERNARDEAU, Vernet, Potronat, Monique Beaufort, Barrage, Domino, Delaby, J Pierre Cayron, Carin, J-Paul Cain, R. Forg, Eire, Ellek, Morcet, Elodie, Erba, Mar, Dedebant, Seror, Trolonge, Eymann, Florian, Nozerans, Novarino, Fanny Villa, Faso, Felix, Flore, Mugnie, Perol, Giacomo Bulatovic, Gusti Heyman, Salon, Decoration, Object, Litschig, Izis, Grugeaux, Lemon, Laurent Mag, Bartoli, Fave, Mangin, Daniel Marcos, Zrihen, Montagnat, Oscar Siro, Cugusi, Wong Kam Lai, Mon, Combas, Velickovic, Chaplin, Metel, Trinquesse, Gazio, Alain Graux, Madelaine, Martine Leduc, Pillault, Stevens, Zutter, Masmontet, La Akar de Benoit, Dusuel, Laurent Florence, Le Scouezec, Pasero, Buren, Pieters, Son of Chambon, Rabeau, Blondel, Pistoresi, Monesquier, Popular, Franck de Noyer, Saban, Trubert, Harper, Dunes, Croizer de la Vickery, Ayroles, Darieto, Didenko, Selma, Lepart, Rodzielski, Landerer, Dekynt, Rancon, the variables of Szemley, Duprat, Rol, Sabine Coudert, Bousquet, Marchini, Castel, Godjo, Motte, Coquilay, Pichon, Authouart, Bellegarde, Queffurus, Frydman, Enu, Ricol, Le Guen, Merel, Chevalier, Carah, Jure, Brisse, Farel, Garouste, Iznardo, Daviot, Arnal, Barle, Sagazan, Guinemand, Deparis de Orly, Patureau, Pellegrin, Pendray, Queffurus, Paskua, Desgrandchamps, Jean d'Orange, Cosendo, Collioure, Hrasarkos, White Vase, Mescouli, Audibert, Claude, Photo Hilaire, Balta, Defossez, Fauvist, Moulin de Daudet, Chair, Hayden, Treizenem.