Oil on canvas Portrait XIX Countess of Vaujany 1892 Ancient painting 78X67cm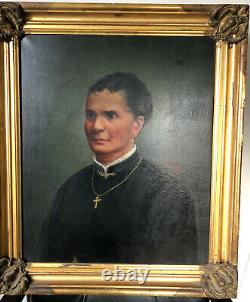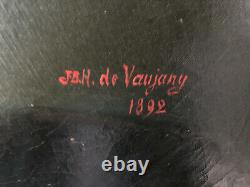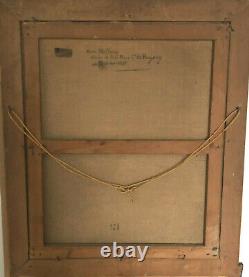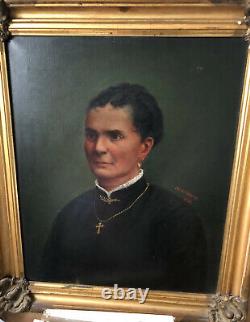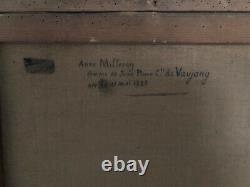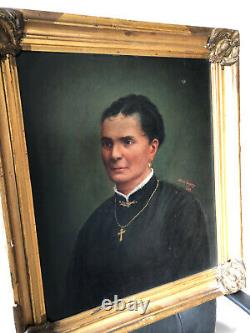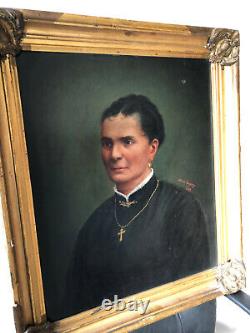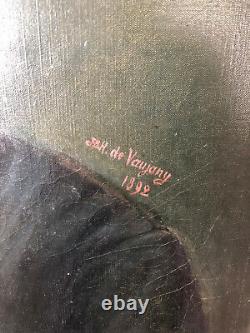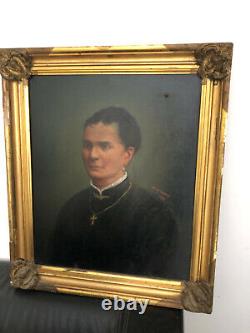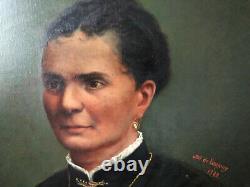 Oil on canvas, 19th century. Countess Anne de Vaujany, born Milleray on May 15, 1825. With frame 77cm by 67cm. Without frame 64cm by 54cm.
Old repair at the back (photo). A knightly family that takes its name from a town in the Oisans canton. In Dauphiné, known since the century according to the writings of Burnon de Voiron, prior of the monastery of Vienne, who speaks of a Jean de Vaujany who took part in a tournament in 1096 before leaving for the First Crusade.
And also by the charters of the articles of Dauphiné which trace the lineage back to Guy-Rodolphe-Hughes de Vaujany, whose brother was a canon at the priory of Domène. Among the descendants of the Vaujany family, mention can be made of Louis-Jean Henry de Vaujany. And whose remains rest in the cavaux of the Saint-Louis chapel of the former French embassy in Egypt, died in Nice where he was the Consul General of Turkey, is also a descendant of this Dauphinese family.