Old oil on canvas painting of the 1870 war.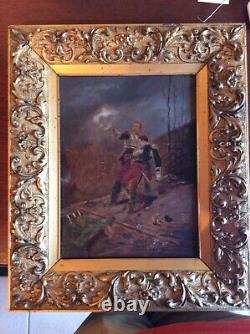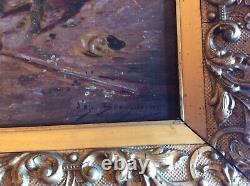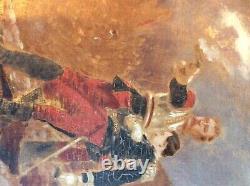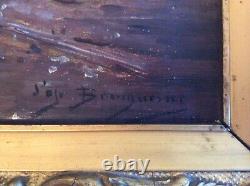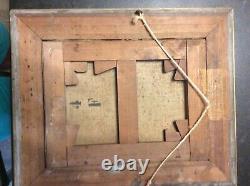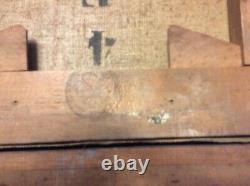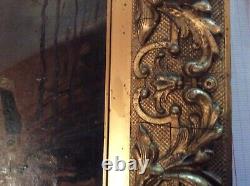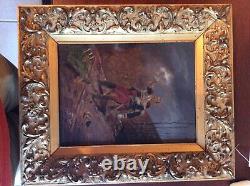 Ancient oil painting on canvas of the 1870 war. Depicting "facing the enemy" by W. Canvas dimensions: 32.50cm x 24.50cm. Dimensions with frame: 46cm x 39cm.
Some cracks and punctures on the frame, as well as a small lack of varnish on the right side. But overall complete and original.