Signed Old Tableau, Peasant Woman and Her Children, Important 19th Century Oil on Canvas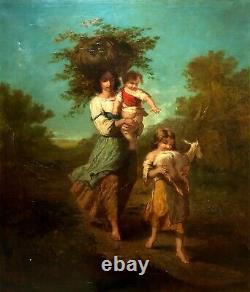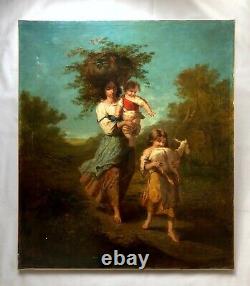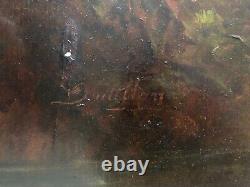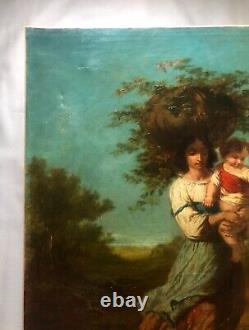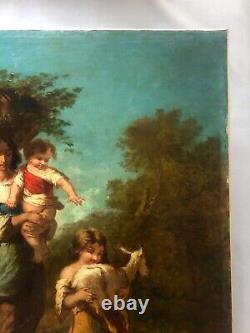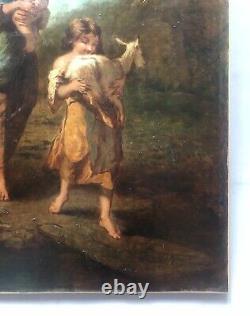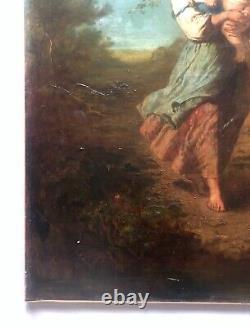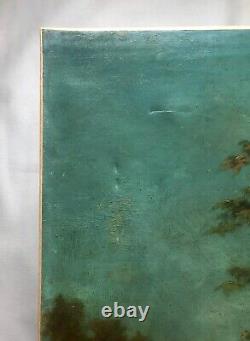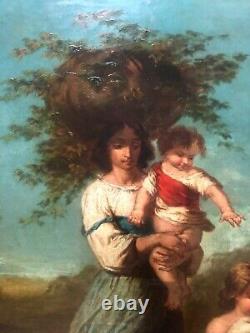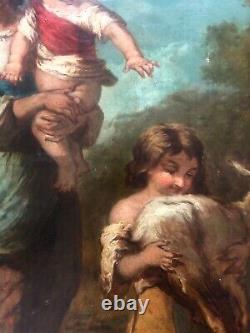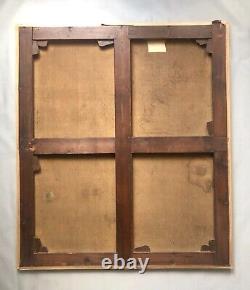 Tableau Ancien Signé, Paysanne Et Ses Enfants, Importante Huile Sur Toile XIXe. Old signed painting, Peasant Woman and Her Children, important 19th-century oil on canvas.
Importante huile sur toile XIXe. Peasant woman and her children. Important 19th-century oil on canvas.
Signature à identifier en bas à gauche. Signature to be identified at the bottom left.
Retrait possible aux puces de Saint-Ouen, sur rdv, ou région bordelaise. Pickup possible at the Saint-Ouen flea market, by appointment, or in the Bordeaux region. Chèque à libeller à l'ordre de : TEISSIERE SARL, et à envoyer à l'adresse suivante : TEISSIERE, 5 lotissement ruisseau du moulin, 33370 YVRAC. Check to be made out to: TEISSIERE SARL, and to be sent to the following address: TEISSIERE, 5 lotissement ruisseau du moulin, 33370 YVRAC. Nous apportons un soin tout particulier à la qualité des nos emballages, afin que votre achat vous parvienne tel que décrit dans l'annonce.
We take special care in the quality of our packaging, so that your purchase arrives as described in the listing. Chaque objet bénéficie d'un emballage sur mesure. Each item benefits from custom packaging. Les objets volumineux peuvent vous être livrés par transporteur, en France comme à l'étranger.
Large items can be delivered to you by carrier, both in France and abroad. Sauf indication contraire, les objets publiés sur le site ne sont pas exposés aux puces de Saint-Ouen. Unless otherwise indicated, the items published on the website are not exhibited at the Saint-Ouen flea market.
Vous avez néanmoins la possibilité de récupérer vos achats sur notre stand du Marché Jules Vallès en nous en faisant la demande. However, you have the possibility to collect your purchases at our stand at the Jules Vallès Market by making a request. Nous acceptons les retours dans un délai de 30 jours. We accept returns within a 30-day period.
Nous sommes un couple de marchands. We are a couple of merchants. Nous avons travaillé de manière traditionnelle, en boutique et sur des foires aux antiquités pendant de nombreuses années. We have worked in a traditional manner, in a shop and at antique fairs for many years.
Nous vous proposons ici une large gamme de peintures, dessins et estampes anciennes. Here, we offer a wide range of old paintings, drawings, and prints. Nous tâchons d'être le plus précis possible dans la description de nos annonces, et les défauts éventuels des objets sont toujours signalés. We strive to be as accurate as possible in the description of our listings, and any possible defects of the items are always indicated. Les photographies sont prises en lumière naturelle.
The photographs are taken in natural light. Toutes les oeuvres proposées sont « nature » et sans restauration de notre part. All the works offered are "as is" and without any restoration from our part.