Translation: Ancient Painting, Oil on Canvas, Woman and Her Child 19th Century with Golden Frame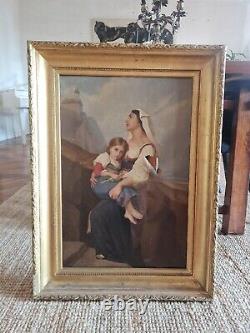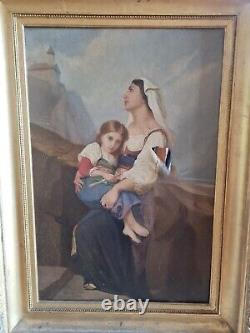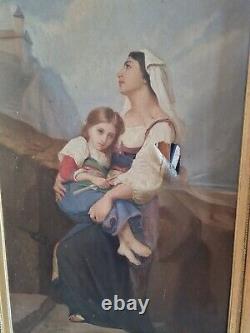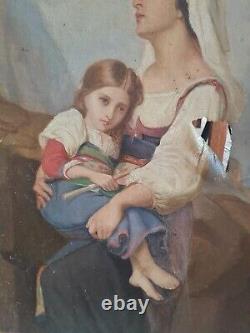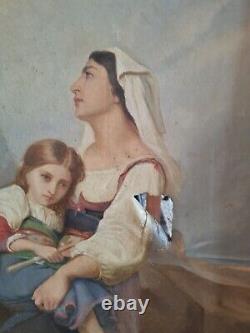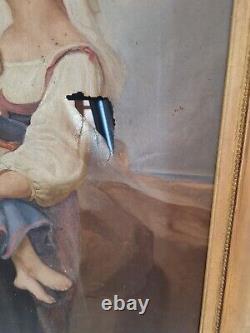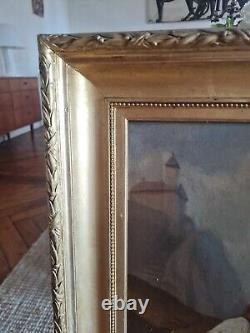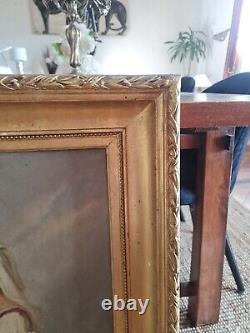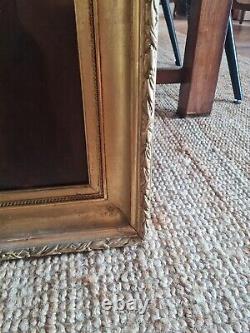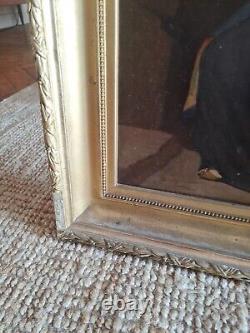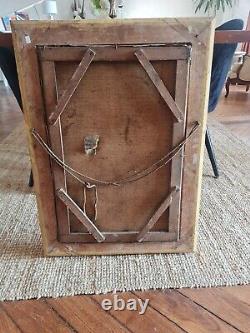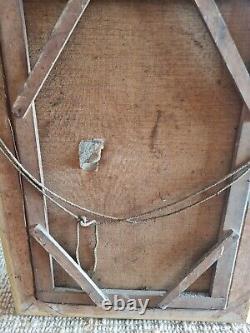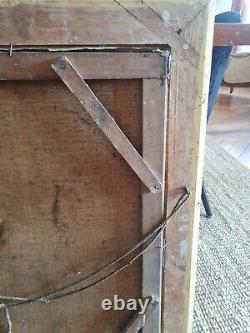 Ancient Painting, oil on canvas, woman and her child from the 19th century, with a golden frame. Beautiful antique golden frame, nice gilding, with some missing parts. Total dimensions: 80 cm x 58 cm.
Dimensions of the painting alone: 65 cm x 43 cm. Restoration needed for the painting, see photos.