Oil on Canvas, Antique Still Life with Flowers Carnations 19th Century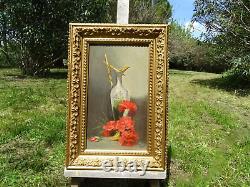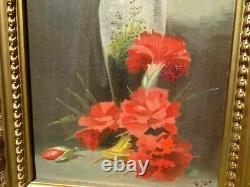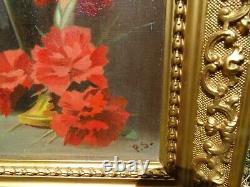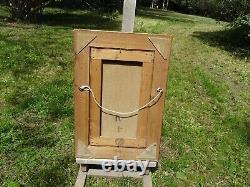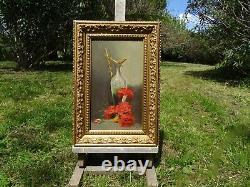 Still life with flowers, red carnations, and a pitcher. This antique painting, from the late 19th century, measures 30 cm by 43.3 cm including the frame, and the canvas measures 32.5 cm by 19 cm. I am available for any questions you may have.
It is visible at the gallery.