"Old Fishermen Landscape: Oil Painting on Canvas, Ruins Caprice, 18th Century"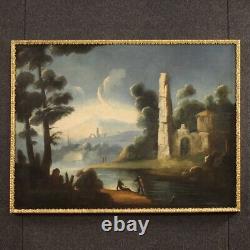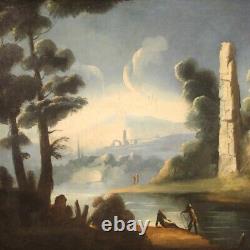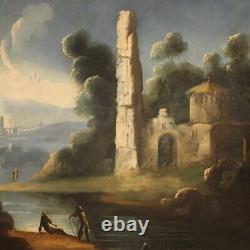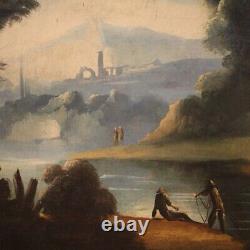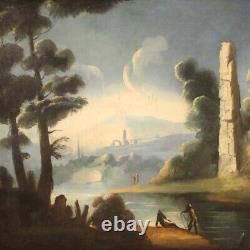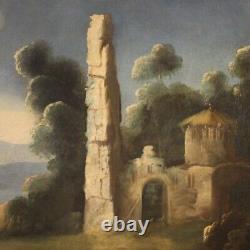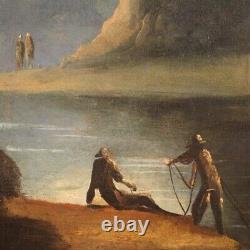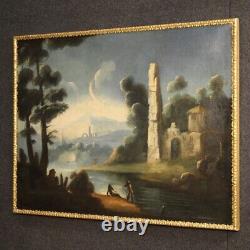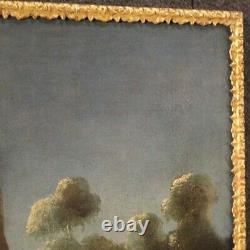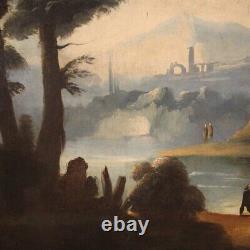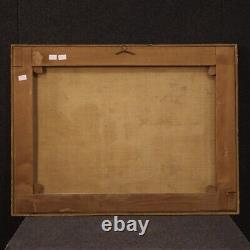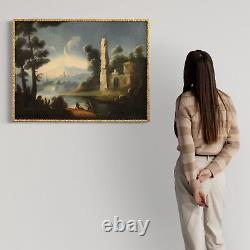 Ancient landscape fishermen oil painting on canvas ruins caprice table 700. Ancient Italian painting from the 18th century.
Oil painting on canvas depicting a river landscape with characters and ruins of good pictorial quality. 20th century wooden frame carved and gilded with beautiful decoration. Pleasantly deep and bright painting for antique dealers, interior decorators, and collectors of ancient landscapes.
Work that has undergone a conservative restoration, relining, replacement of the frame, and color recovery in various points. Painting of good dimensions and excellent proportions, it can be easily placed in different points of the house, overall in good conservation condition. Inner measurement H 71 x W 96 cm. H 75 x W 100 x D 3 cm. Each item is carefully and professionally packaged, sealed inside custom-built wooden crates, and accompanied by a certificate of authenticity and warranty, as well as photographic documentation.
Parino Mercato Antiquario aims to distinguish itself by offering the best packaging and shipping service on the market for free. Once payment is received, the shipment will be made with doorstep delivery.
Cash payment upon delivery is not accepted. Payment must be made within 7 working days from the time of purchase, otherwise the item will be considered unsold and put back on sale. Each shipped item will be accompanied by a tax receipt, and if you require an invoice, please request it at the time of purchase.
Free return within 30 days. Customers can cancel their purchase within 30 days of delivery without penalty or need to provide any reason. The costs of return are the responsibility of the seller. Damaged or modified items will not be accepted. The goods must be returned in the original crates used for shipment.